#1 Marketing Platform® for
Doctors
Build local trust and awareness with social marketing for
doctors
Get more patients by building local trust and awareness with our social media marketing program for doctors — stand out in your community.
Why doctors need social media management
Most of your prospective patients are spending the majority of their time online on social media. Not only are they using Facebook, Instagram and other social media platforms to connect with friends and family, but also with new brands and local businesses.
Social media management has become a critical marketing channel for doctors and medical practices. The right doctor social media strategy can help you increase patient awareness in your community, build trust in your practice, get new patients in the door and so much more.
Social media management for physicians involves creating and sharing content, monitoring and responding to comments and messages, analyzing your social media performance and more. It can be time-consuming, but it's well worth it.
7 benefits of social media management for doctors
1. Increase brand recognition
Brand recognition is powerful for doctors and medical practices. There may be many options to choose from, but people who are sick or injured often choose the first doctor they think of. By building patient awareness through social media management, you can become the go-to doctor or medical practice in your area
2. Build community connections
Doctors and medical practices need local visibility to succeed, just like any other local business. The more you stand out in your community, the more likely people are to choose you when they need medical care. There are many ways social media management can help you build strong connections with both patients and other businesses in your community.
3. Showcase your expertise
Unfortunately, not all physicians are made equal, and your prospective patients need to know that you're the right doctor for their healthcare needs. By posting educational and informational content on the right social media platforms, you can showcase your expertise and build trust with potential patients.
4. Humanize your medical practice
While having a great logo and tagline are important, these things aren't what people will remember most about your medical practice. It's the people. People connect with other people. And, if you can show the human side of medical practice, you'll build a more memorable brand. Social media management is perfect for that.
5. Drive traffic to your doctor website
Even the most beautiful website in the world won't do much good for your practice if no one visits it. Social media for doctors is a fantastic way to drive traffic to your website. By including links to your website in your social media profiles and posts, you can turn social media users into website visitors — and then into leads and patients.
6. Get to know your patient base
The better you know your patients, the easier it will be to identify and meet their needs. You'll also have a better idea of the most effective marketing channels and strategies to use to reach them. From posting surveys to polls and questions, there are many ways you can use social media to get to know your patients.
7. Win leads and patients
Many doctors don't think of social media as a lead-generation tool, but social media management is actually a great way to win leads and patients. In fact, everything you do on social media, from building partnerships with other local businesses to increasing patient awareness, can help you win new leads and patients for your medical practice.
The best social media platforms for doctors
Google Business Profile
For medical practices looking to increase local visibility, Google Business Profile is a must-have social media marketing channel. By claiming and optimizing your Google Business Profile, posting regularly and getting five-star reviews, you can rank higher in local Google Maps and Search results.
Facebook
Facebook is a popular social media platform that many users also use as a local directory and review site. Create a stand-out presence for your medical practice on Facebook by posting regularly, using the right hashtags and engaging with your followers. You can also boost your posts and take advantage of targeted Facebooks ads.
LinkedIn
LinkedIn is the premier social networking platform for professionals, and it can be a great marketing channel for doctors and medical practices. With LinkedIn marketing, you can build connections with other local businesses in your community, which can help you get in front of and build trust with people in your area.
Instagram
Instagram is a visual social media platform that's popular with younger people. For doctors and medical practices that work with younger patients, Instagram marketing is a wonderful way to show the human side of your business, educate your audience, build patient awareness and more.
YouTube
Not only is YouTube the number one video streaming platform, but it's also the second-largest search engine behind Google and an extremely popular social media platform. Grow your medical practice's presence on YouTube by optimizing your channel, publishing new videos regularly and using the right hashtags.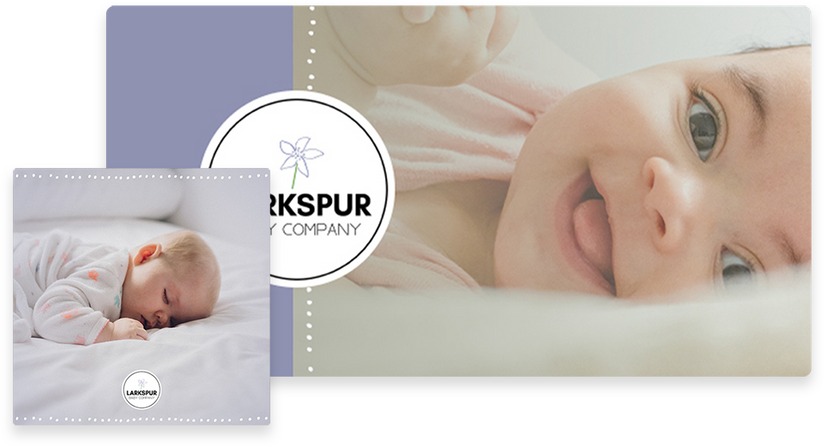 How to make your medical practice's social media profiles stand out
Choose the right profile picture
When someone visits your social media profile, the first thing they'll often see is your profile picture. That's why it's important to choose a profile picture that's representative of your medical practice, like your logo, medical practice or team. Make sure that you choose a professional, high-quality picture that fits the platform's recommended dimensions.
Write an engaging bio
Your social media bio is your opportunity to introduce social media users to your medical practice. Take the time to write a professional bio that tells social media users who you are, what you do and what sets you apart from other doctors and medical practices in your area. And, be sure to use relevant keywords to help you rank in relevant searches.
Ensure brand consistency
Regardless of whether a prospective patient finds your medical practice on YouTube, Facebook or Google, they should be able to tell immediately that it's your profile. That means that your social media profile needs to be branded. Use your logo, colors and tone of voice consistently across all of your social media profiles.
Use relevant keywords
These days, many social media platforms, like Facebook and Google Business Profile, double as local business directories. If you want your medical practice to rank in relevant searches, you need to include relevant keywords in your profile and posts. Using the right hashtags can also help you get found on social media.
Establish a voice for your medical practice
If social media users are going to follow your medical practice, they need to know what to expect from your posts. By establishing a voice for your medical practice, you can help to set the right expectations for social media content. Plus, having a voice helps to guide your content marketing strategy on social media.
Post high-quality content
Most people won't want to follow your social media channels if you're only posting promotional content about your medical practice. That can get boring pretty quickly. Instead, make it a point to post high-quality social media content that provides value to your users. This could be anything from educational posts and health tips to patient reviews.
Engage with your audience
Social media is not a one-way street, and if your medical practice uses it like one, you won't get the full potential out of your social media management investment. Rather than just posting, make it a point to respond to your followers. Answer questions, respond to reviews and comments, like and share content — engage with your audience.
Use social media management software
A big part of effective social media management for doctors is being active and posting regularly on your profiles. That can be easier said than done, especially for doctors with busy schedules. Social media management software, like the Marketing 360® Social app, can help you save time by scheduling out your social media content in advance.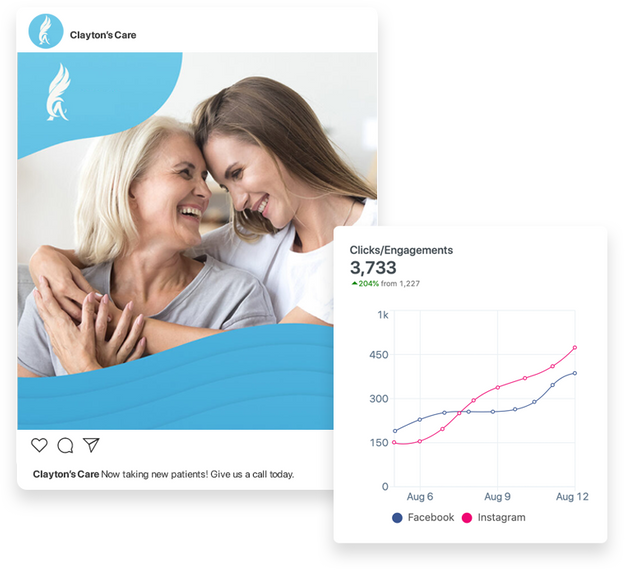 What to post on social media for doctors
Medical practice updates
Your social media followers want to know what's going with your medical practice. Whether you recently hired a new office administrator or you won a Top Rated Local® award for outranking other medical practices in your state, your social media profiles are a great place to update your patients about your medical practice.
Educational content
As a doctor, you have a lot of wisdom you can share with the world about health and wellness. From posting wellness tips to debunking common myths about health care, social media offers many opportunities for you to educate and inform your patients. This helps to build trust and differentiates your practice from your competitors.
Promotions
While you shouldn't only post promotional content on social media, that doesn't mean you can't post any promotional content. Whether you're running a new patient special or a promotional to generate patient reviews or referrals for your practice, social media is a phenomenal place to get the word out.
Answers to FAQs
If you hear the same questions again and again from your patients, there's a strong possibility that other people in your community have those same questions, too. By answering your FAQs on social media, you can provide the answers you know people in your area are asking. This helps you educate your patients while building trust in your practice.
Patient feedback and reviews
People won't just trust any doctor or medical practice with their health and wellbeing. They need to know that you're the right option, and they're much more likely to take another patient's word for it before they'll take yours. That's why it's smart to share your best patient feedback and reviews on social media — while complying with HIPAA, of course.
Relevant news stories
From new boosters and vaccines to updates to the food pyramid, many things happen in the news that are relevant to health and wellness. By sharing your opinion about relevant news stories, you can help to clear up misinformation, educate your patients and demonstrate that you're knowledgeable and engaged.
Health care memes and humor
The most effective way to build strong relationships with your patients is to connect with them on an emotional level. If you can make someone feel something, you can make your medical practice more memorable. One great way to do that is by posting memes and other humorous content relevant to health care. Just make sure to keep it professional and respectful.
Social media management FAQs for doctors
Why is social media management important for doctors?
Doctors and medical practices can benefit from social media management in many ways. The right social media management strategy can help your medical practice build trust and patient awareness, educate and inform your patients, connect with people and other businesses in your community, and so much more
How do you create an effective doctor social media strategy?
Creating an effective social media marketing strategy for your medical practice starts with identifying your audience and goals. By getting to know your audience, it will help you identify the right social media channels to use. And, when you define your goals, it helps you design a unique strategy to help you accomplish them.
What are the rules doctors need to follow on social media?
Doctors and medical practices need to keep HIPAA in mind when posting on social media. This means avoiding sharing any PHI (protected health information) without prior patient consent. You should also avoid making any medical claims or giving medical advice on social media.
How often should a doctor post on social media?
The right social media content publishing schedule for your medical practice should be informed by the channels you're using and the target audience you're trying to connect with. However, any effective social media strategy is an active one. That means posting on a regular basis — at least once a day or a few times a week.
Get everything you need to
manage and grow

your business.