Mobile App
Manage and grow your business on the go
Connect with contacts in a few clicks and manage leads and customers from your pocket. Quickly accept payments and store cards on file from anywhere. Quickly access the web-based version of Marketing 360® to use reports and tools to grow your business on the go.
Plus, get a free trial. No credit card required.
The Marketing 360® Mobile App gives account holders the power to…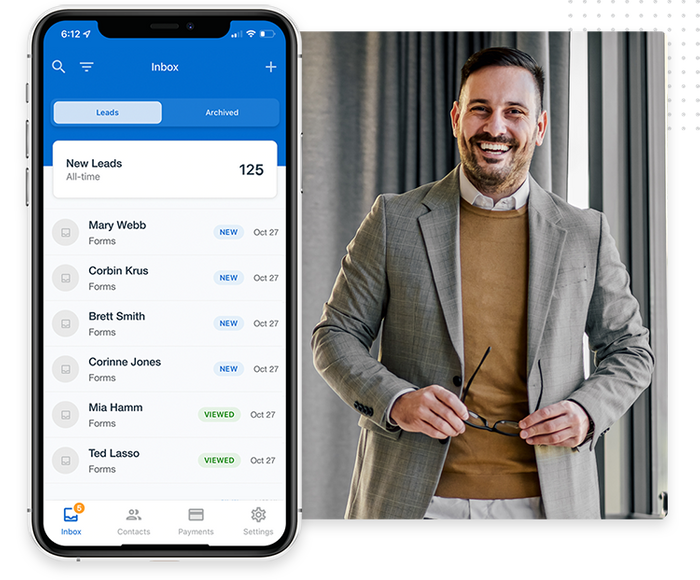 Manage leads and customers from anywhere
Whether on the job, at a tradeshow or in the office, the Mobile App gives you the power of the Marketing 360® CRM and Leads Inbox from anywhere. Our mobile small business CRM app lets you add, edit and delete contacts, convert leads, close deals, create tasks, notes and more, no matter where your business takes you.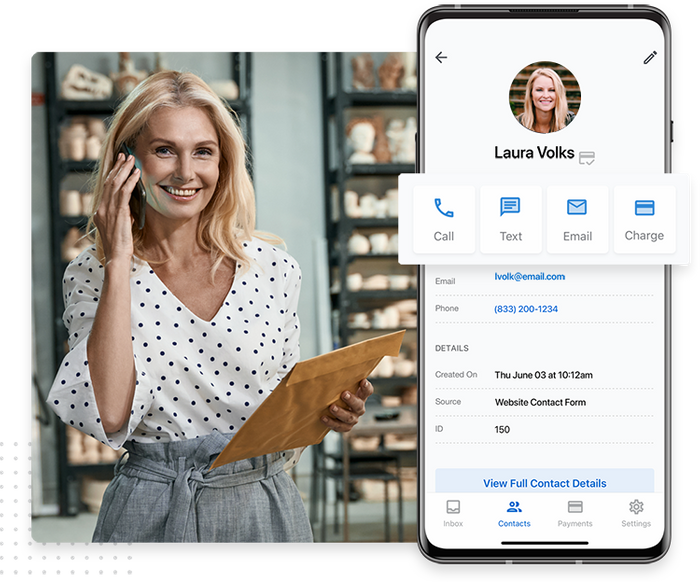 Keep in touch with just a few clicks
Nurturing leads, staying in touch with clients and making connections are easier than ever with the Marketing 360® Mobile App. Use the Mobile App CRM to call, text, email or charge your customers, leads and contacts in just a few clicks.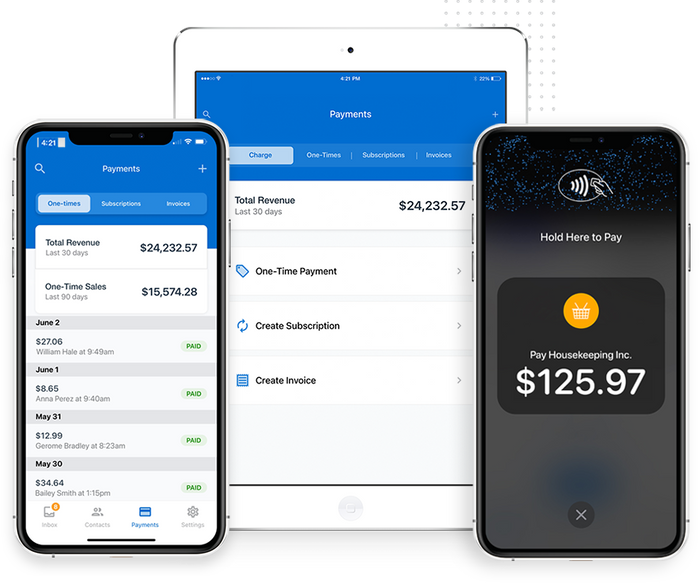 Accept payments on the go
The Marketing 360® Mobile App allows you to accept payments your way. Connect the Marketing 360® Card Reader to accept card-present payments or use Tap to Pay to accept one-time payments via Apple Pay, digital wallets and physical cards. You can also accept online payments, create invoices and initiate new subscriptions — all with a powerful app.
*Available on compatible iOS and Android devices.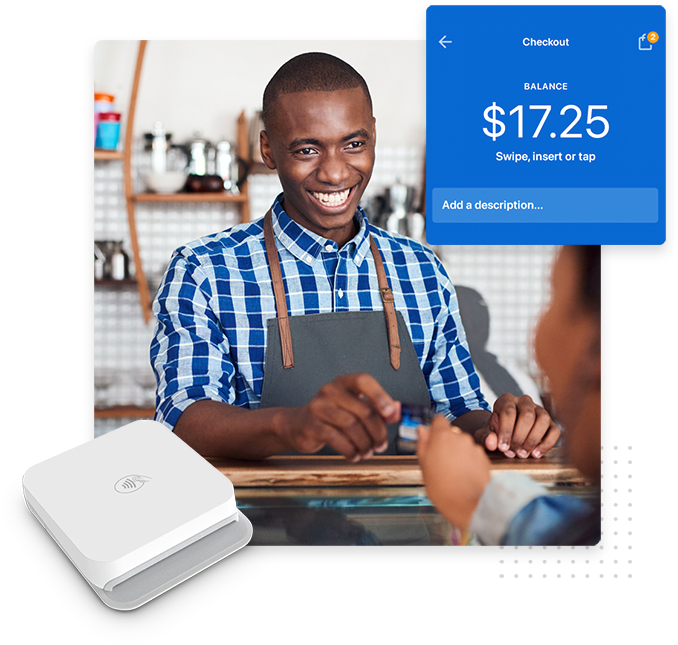 Save more on payment processing
Not only does the Marketing 360® Mobile App make it easy to accept payments from anywhere, but it also helps you save more on payment processing fees. With the Marketing 360® Card Reader, you can accept chip, contactless and swipe payments for fast, secure and cost-effective payment processing.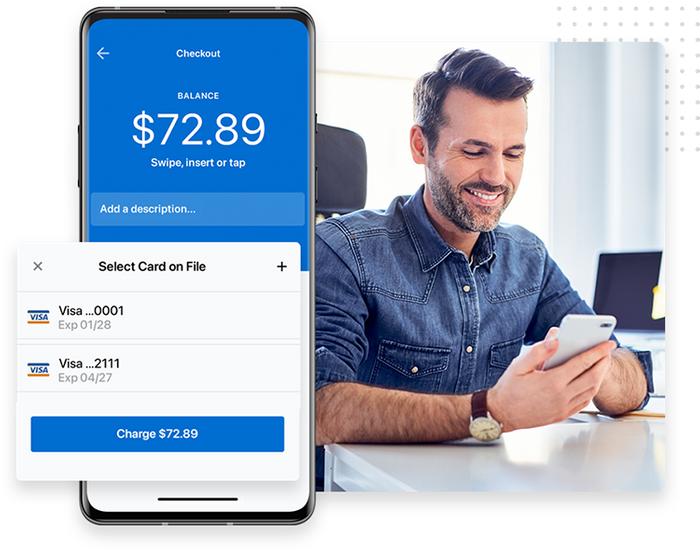 Simplify and save time by storing cards on file
Stop wasting your time tracking down customers for payment information. Save time and store customer cards on file with the Mobile App. You can use on-file cards to charge for one-time purchases, settle invoices, create subscriptions and more.
Stay in the know with push notifications
Get important business updates delivered right to your phone using push notifications. Be notified of new payments, refunds, disputes and more, so you're always in the know.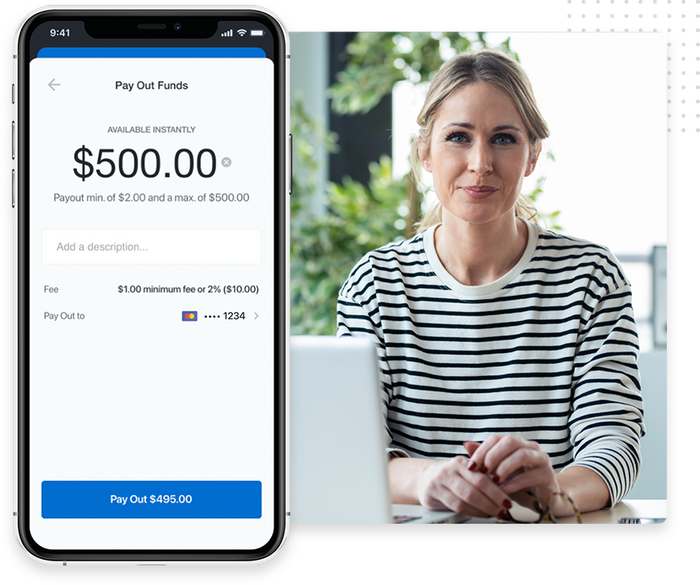 Get your money in seconds with Instant payouts
Get payouts in real-time so you have access to the cash you need to run your business, fast. Perfect for when you need a little extra cash on-hand outside of your standard payout schedule.

*Instant payouts are available for accounts that are older than 90 days and in good standing. Limit of $500 in instant payouts per-day. Additional processing fees required.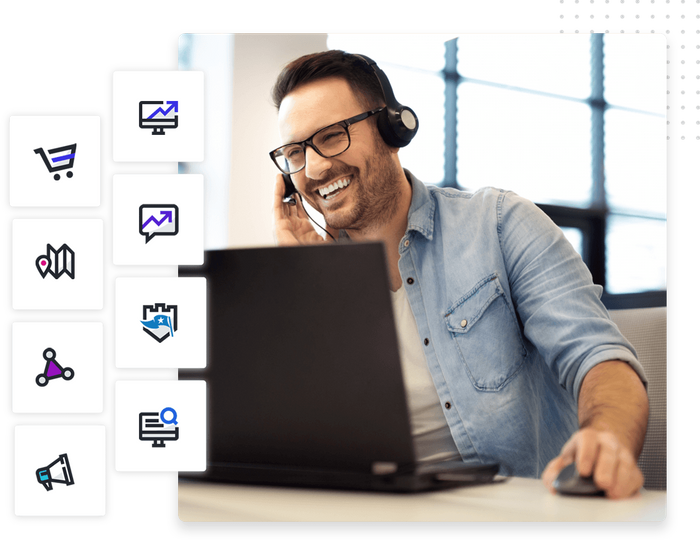 Get dedicated support to grow your business
With the Marketing 360® Mobile App, you have access to a dedicated marketing and support team to help you grow your business. Call, email or schedule a meeting in seconds, right from the Mobile App.
Plus, all of these great benefits.
Everything you need to compete and win online. Not only do you get the tools you need to manage your business, but you also get the dedicated marketing team you need to grow your business — all in one platform.

Team to turbocharge your marketing

Success starts with a modern website

Sell your products everywhere online

Get paid easier, faster, your way

All-in-one business management

Stay organized as you scale and grow

Create forms for anything

Stay top of mind with email and text

Get found on 50+ local sites/apps

Gain the edge of a good reputation

Streamline your social media

Level up your content marketing

Fuel growth with multi-channel ads

In-depth reporting you need to win

Mobile App
Learn more about our mobile app
Plus, get a free trial. No credit card required.