Forms
Create forms for anything
Create forms for anything you need, such as lead forms, customer forms, application forms, payment forms, feedback forms, newsletter forms and more. Start managing all your forms in one place today.
Plus, get a free trial. No credit card required.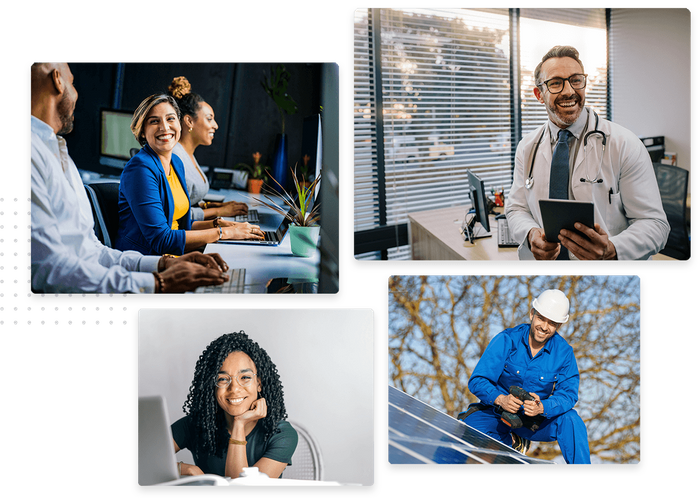 Leverage forms for any industry
Use commonly used forms for your industry or create your own from scratch in minutes. Forms can be added to your website with ease and automatically sync with the CRM, Payments and other key apps. Tour by industry.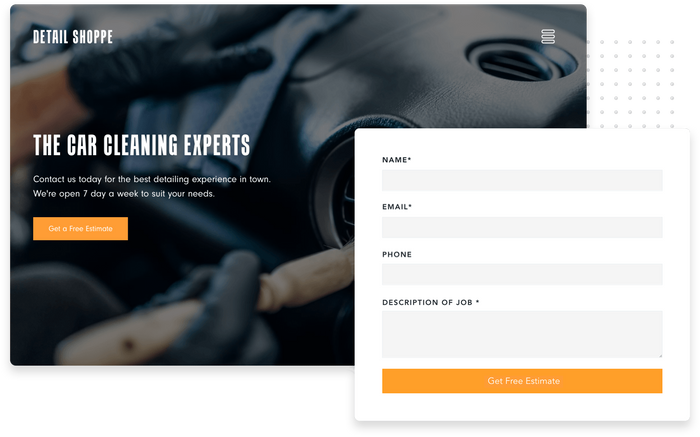 Capture more leads
Create lead forms that collect all the information you need, then easily add them to your website. All lead forms sync with the CRM and can be auto-assigned to specific sales reps, as well as trigger email automation and more.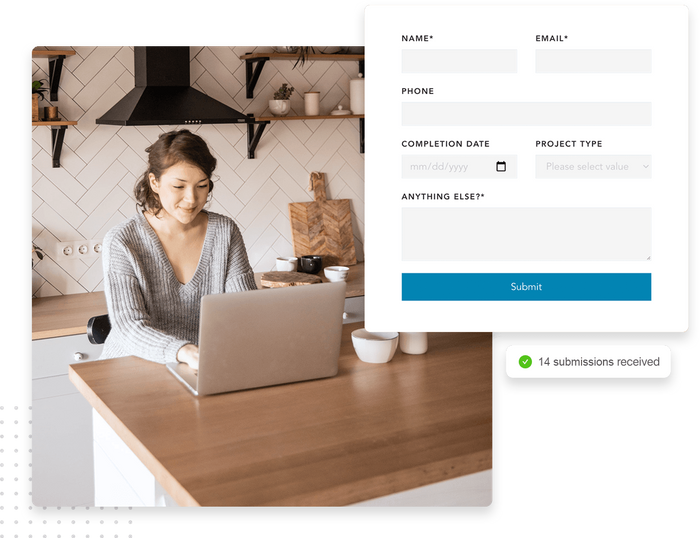 Collect customer information
Create forms that collect any kind of customer information you need, such as project details, onboarding forms, applications and beyond. All forms sync with the CRM and other automation tools within the platform.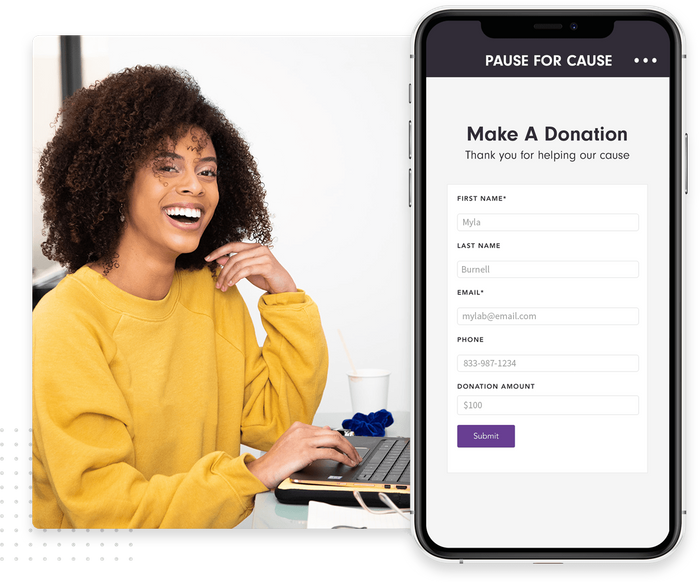 Accept payments, donations and more
With custom payment forms, you can sell products or services without the need for a shopping cart, accept donations and payments on invoices, gather customer information for things like email marketing and more.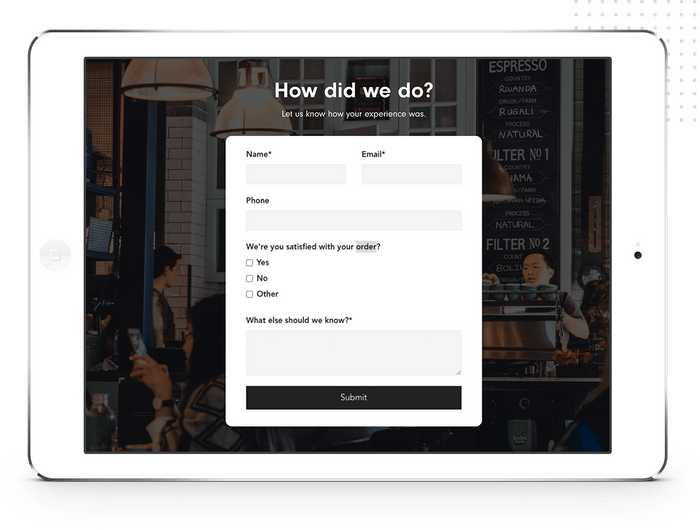 Gather valuable feedback
Leverage Forms to create customer feedback forms or online surveys. Alert specific managers when forms are submitted, automatically add results to the CRM and more.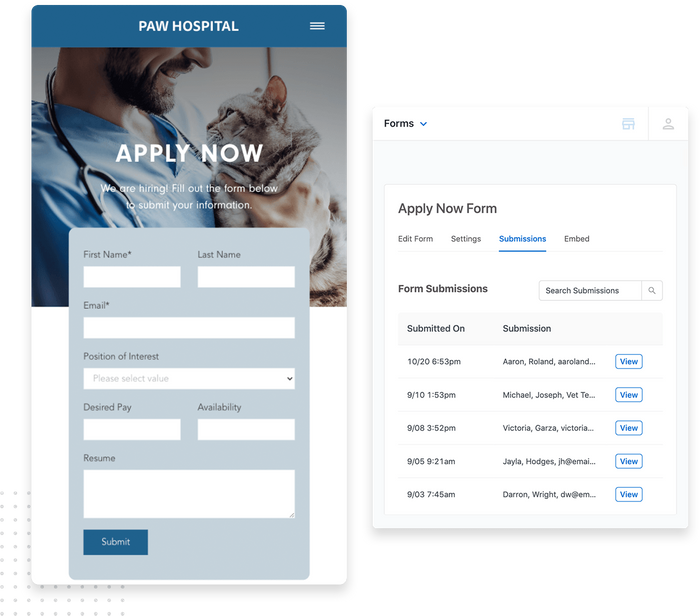 Field applications
Post employee application forms on your website so candidates can apply online. Contacts are then added to the CRM as job applicants for your team to follow up with.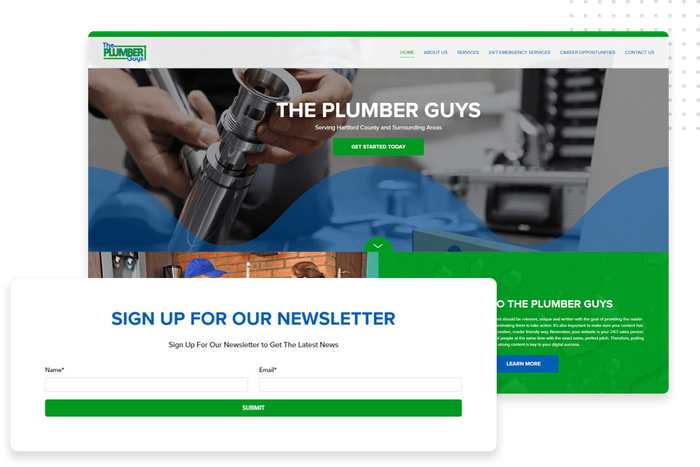 Increase newsletter subscriptions
Grow your subscriber list by creating newsletter subscription forms that can easily be connected to automated email journey campaigns.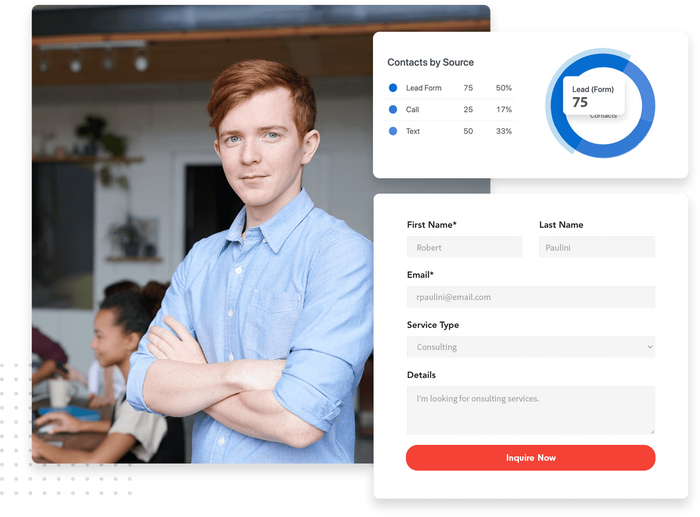 Enjoy fully integrated forms
Not only are forms extremely easy to create, manage and maintain, but they are also fully integrated with the CRM, Payments, Scheduling, email automation and the rest of the tools in the platform.
Plus, all of these great benefits.
Everything you need to compete and win online. Not only do you get the tools you need to manage your business, but you also get the dedicated marketing team you need to grow your business — all in one platform.

Team to turbocharge your marketing

Success starts with a modern website

Sell your products everywhere online

Get paid easier, faster, your way

All-in-one business management

Stay organized as you scale and grow

Forms
Create forms for anything

Stay top of mind with email and text

Get found on 50+ local sites/apps

Gain the edge of a good reputation

Streamline your social media

Level up your content marketing

Fuel growth with multi-channel ads

In-depth reporting you need to win

Learn more about our mobile app
Get everything you need to
manage and grow

your business.