Content
Level up your content marketing
Grow your business organically by outranking and outshining your competitors with better content marketing and SEO. Get started today to learn more and explore plans and pricing.
Plus, get a free trial. No credit card required.
Content is the missing piece you need to…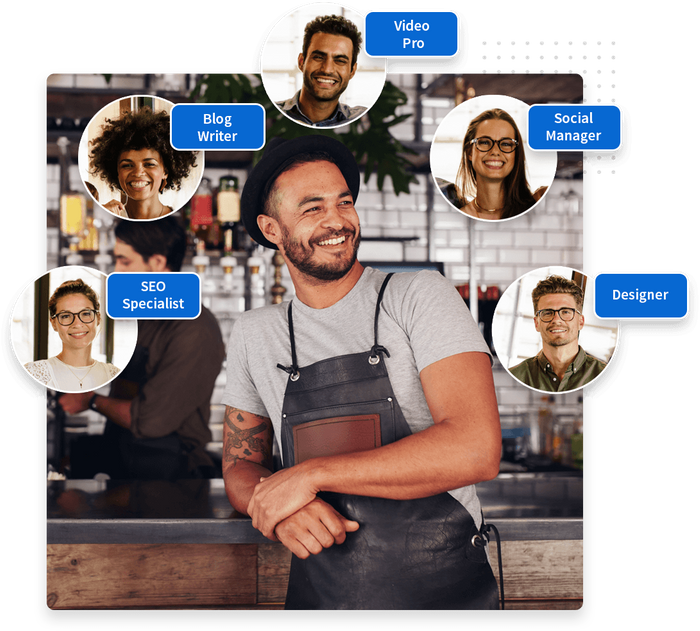 Amplify your content marketing
Gain access to technology and talent that helps you analyze and create rich organic content, with regards to blog articles, videos, website content and SEO, email campaigns, infographics and more.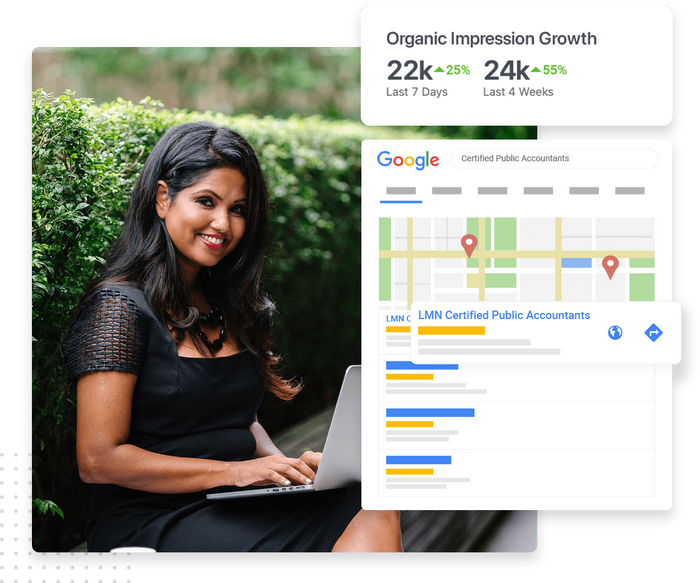 Track and improve your SEO
There is no better way to track the performance of your SEO. See how you're performing organically overall, by search engine, keyword, page and beyond.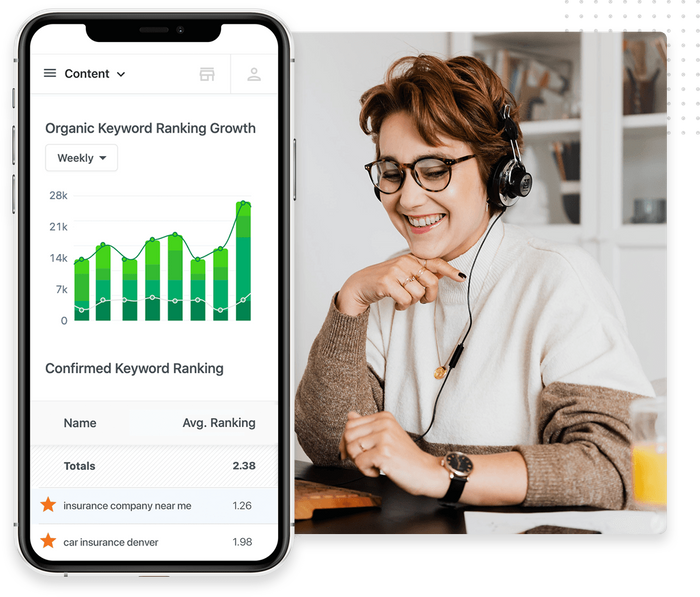 Monitor keyword rankings
Track all your keyword rankings in one place. Add your most valuable keywords to your favorites to keep close tabs on their rankings and performance. Watch your keyword rankings increase over time.
Explore your top organic pages
Monitor the organic rankings and performance of your website pages in one place. See what keywords each page ranks for and where. See if pages are gaining in organic visibility and ranking over time and much more.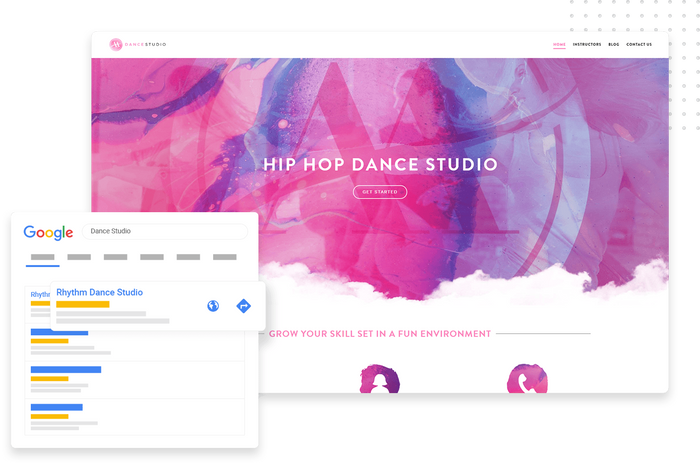 Enjoy advanced SEO tools
Take advantage of a website platform that has powerful SEO tools natively built into the backend. SEO-optimizing your website doesn't get any easier.
We can help you manage your content marketing and SEO
Need help growing your organic presence through modern-day content marketing and SEO? We're here to help! Add a dedicated Content Marketer to your plan to turbocharge your content and SEO. This is not just another SEO program. Watch this video.

Plus, all of these great benefits.
Everything you need to compete and win online. Not only do you get the tools you need to manage your business, but you also get the dedicated marketing team you need to grow your business — all in one platform.

Team to turbocharge your marketing

Success starts with a modern website

Sell your products everywhere online

Get paid easier, faster, your way

All-in-one business management

Stay organized as you scale and grow

Create forms for anything

Stay top of mind with email and text

Get found on 50+ local sites/apps

Gain the edge of a good reputation

Streamline your social media

Content
Level up your content marketing

Fuel growth with multi-channel ads

In-depth reporting you need to win

Learn more about our mobile app
Get everything you need to
manage and grow

your business.