Intelligence
In-depth reporting you need to win
Say goodbye to overcomplicated analytics dashboards, and hello to simple and insightful reports and tools that focus on the things that impact your brand the most. Get started today to learn more and explore plans and pricing.
Plus, get a free trial. No credit card required.
Intelligence gives you the reporting and tools you need to…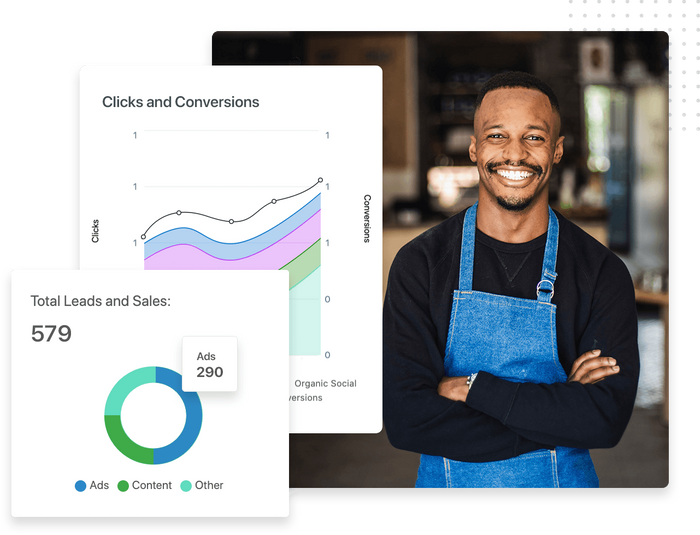 Make data-driven decisions
Analyze business analytics, sales reporting and marketing performance, all from one platform. This allows you to make smarter decisions when it comes to managing and growing your business.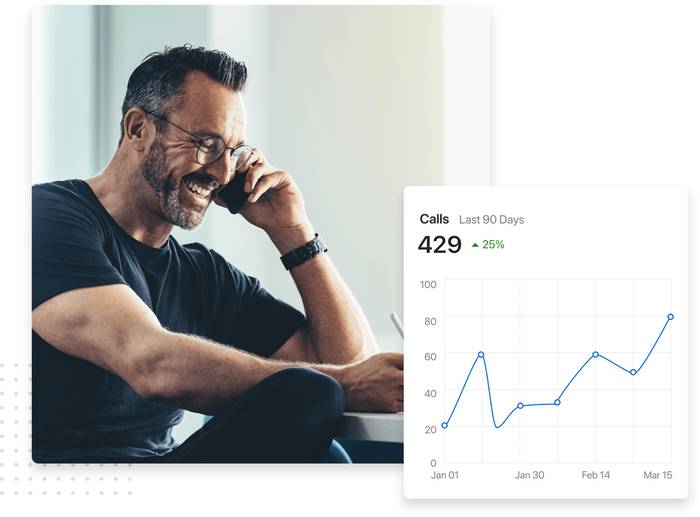 Track calls, leads and sales
The Leads and Sales Inbox allows you to see all your calls, leads and sales in one place. See the details of each call, lead or sale, such as what marketing channel generated it, access to call recordings and more.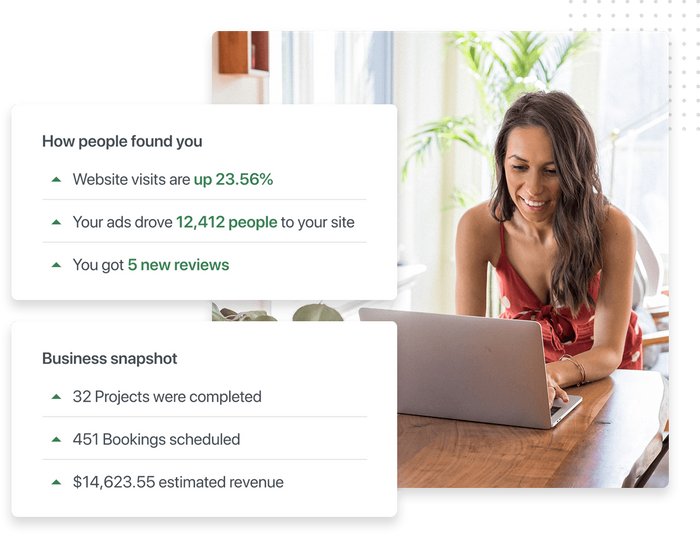 Make your marketing better
Marketing is about doing more of what's working and less of what's not. The problem is, most brands don't know what's working! With the right reporting, it's easy to see what works best so you can intelligently reinvest.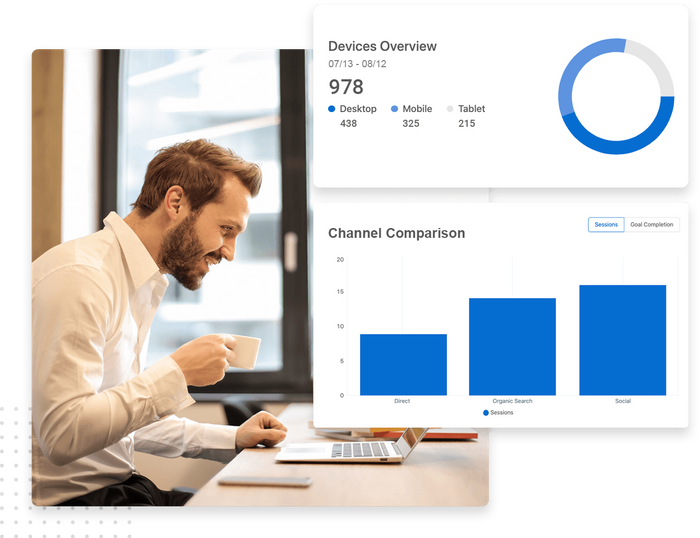 Improve website performance
No more stumbling through confusing third-party website analytics programs. Get everything you need in an easy-to-understand way, in one place.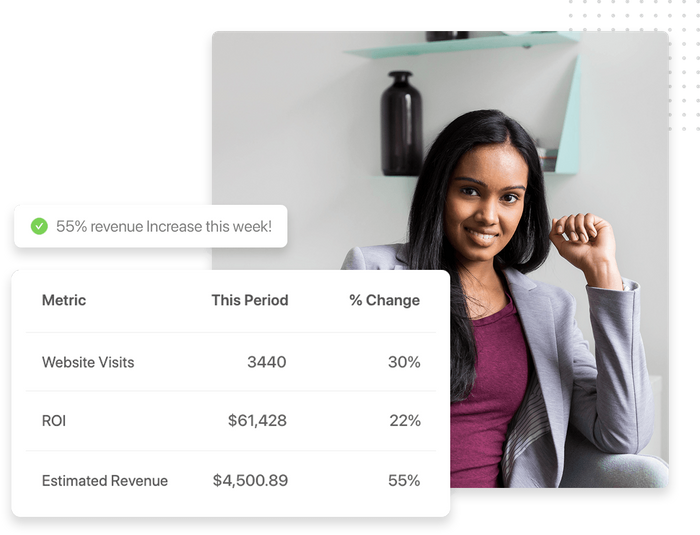 Compare period over period
Quickly and easily compare results from one period to another. This allows you to see in seconds if changes in your strategy worked or not, so you can make the necessary adjustments needed to improve performance over time.
Plus, all of these great benefits.
Everything you need to compete and win online. Not only do you get the tools you need to manage your business, but you also get the dedicated marketing team you need to grow your business — all in one platform.

Team to turbocharge your marketing

Success starts with a modern website

Sell your products everywhere online

Get paid easier, faster, your way

All-in-one business management

Stay organized as you scale and grow

Create forms for anything

Stay top of mind with email and text

Get found on 50+ local sites/apps

Gain the edge of a good reputation

Streamline your social media

Level up your content marketing

Fuel growth with multi-channel ads

Intelligence
In-depth reporting you need to win

Learn more about our mobile app
Get everything you need to
manage and grow

your business.