Websites
Success starts with a modern website 
Time for a website or online store that works as hard as you do to grow your business. There's no substitute for a fully integrated website. Get started today to start designing the website of your dreams yourself, or have our experts do it for you.
Plus, get a free trial. No credit card required.
A website that gives you the advantage of…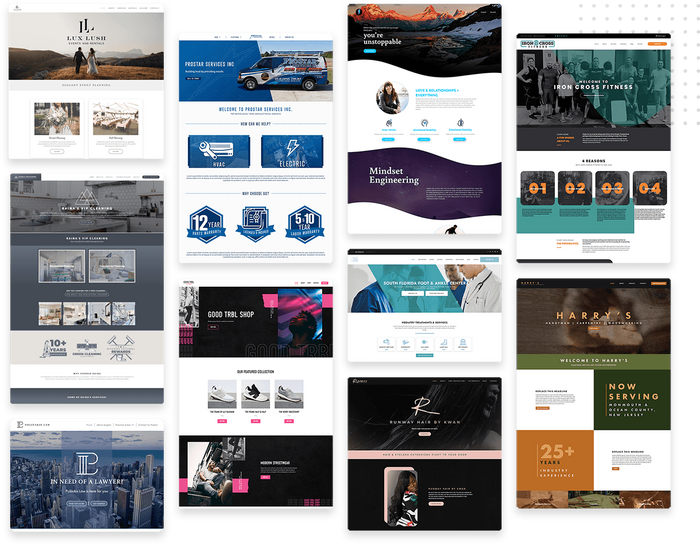 Modern designs for all industries
Start with one of our professional designs for your industry or create your own. Everything can be customized to fit your brand and style. Tour by industry.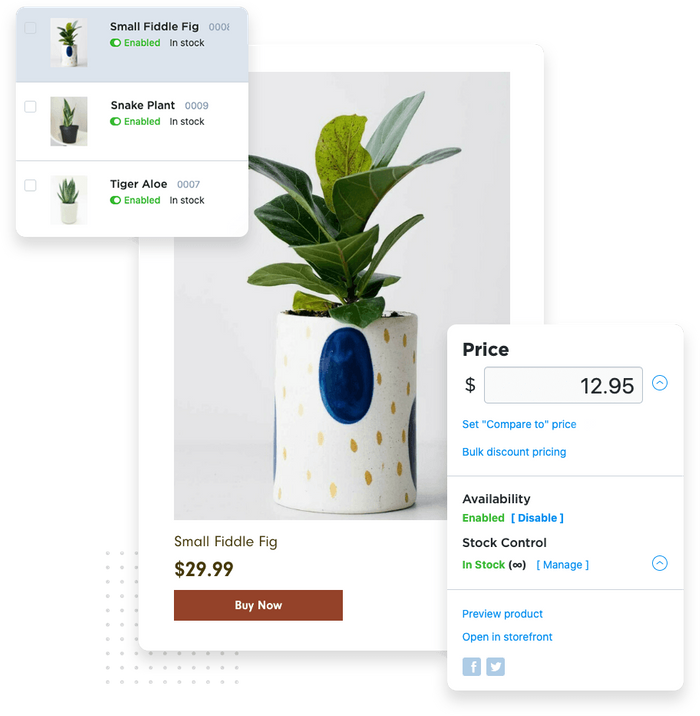 Selling online that's easy
Time for a modern online store that makes it easy to sell physical and digital products, manage inventory, offer gift cards and more. Plus, sync and sell on Instagram, Facebook and Amazon. Explore e-commerce.
Simple tools to use
Customize your design. Manage your content. All without touching a single line of code.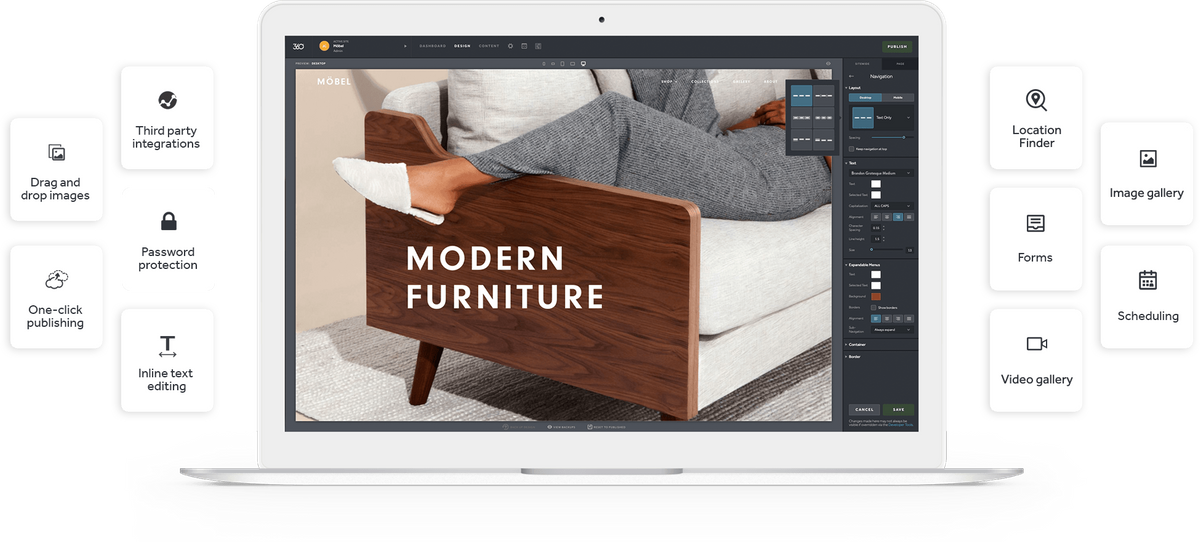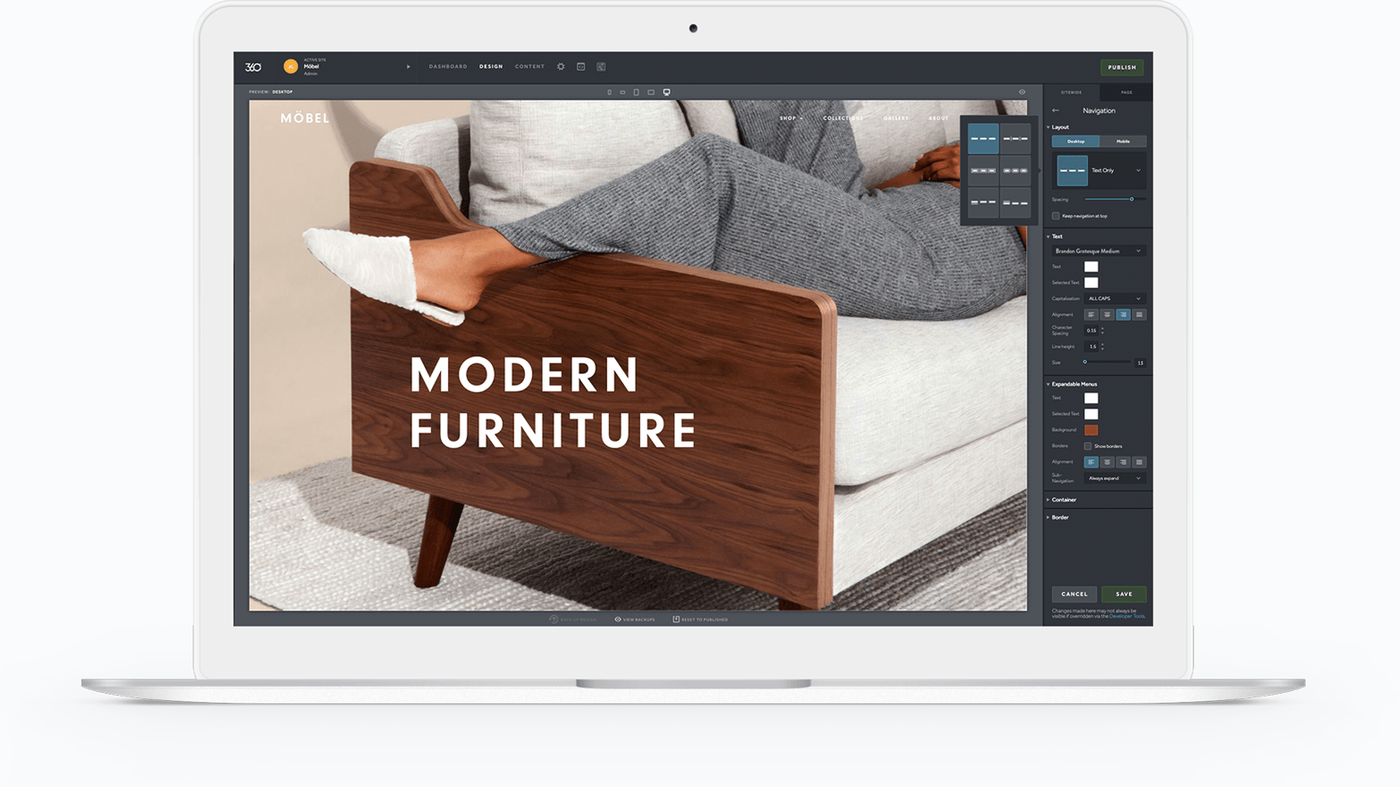 Simple tools to use
Customize your design. Manage your content. Do it all without touching a single line of code.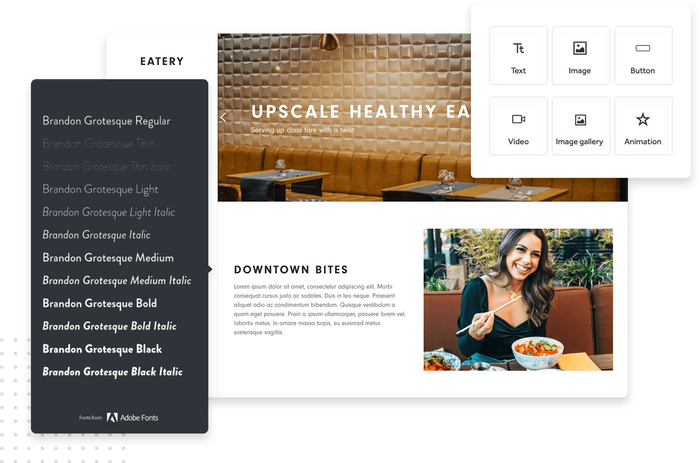 Eye-catching features
A powerful website management tool packed with best-in-class features that help you create and maintain the incredible online presence you've always wanted.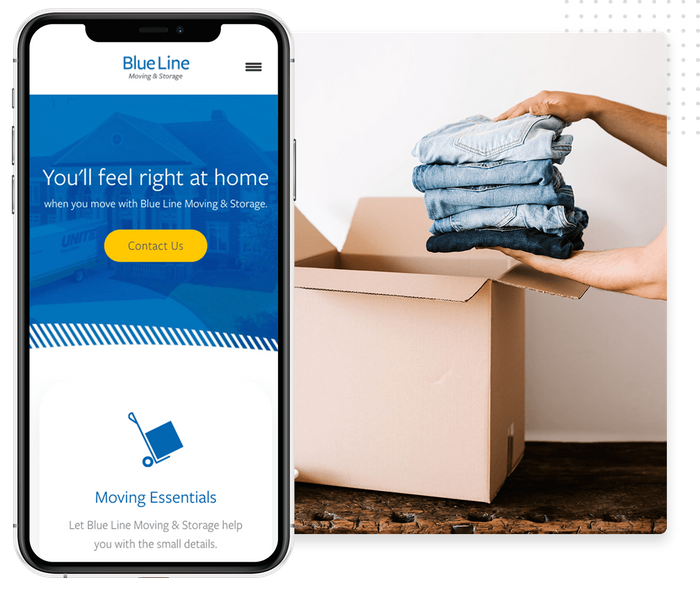 Best-in-class on mobile
A mobile-friendly website is critical to success. That's why our platform allows you to preview all your changes on mobile before publishing live, plus has many other mobile-specific features you'll love.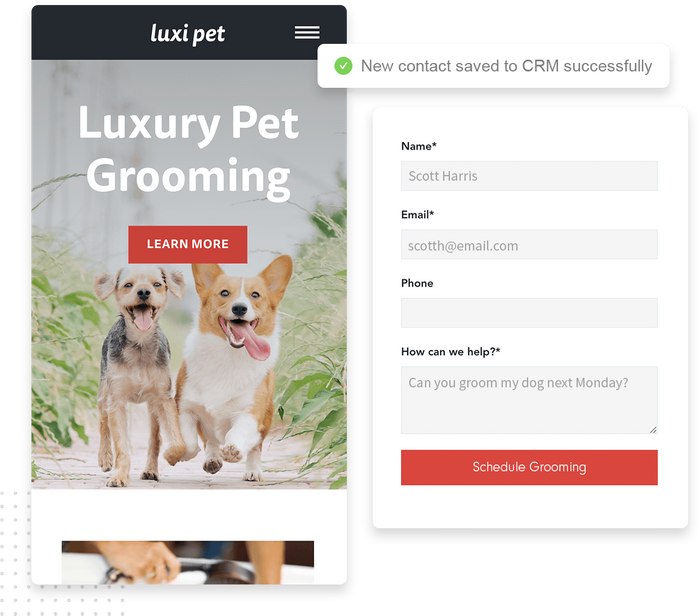 A fully integrated website
Your website seamlessly integrates with the rest of the Marketing 360® platform, including CRM, forms, payments, email automation, scheduling, analytics and more.
Plus, all of these great benefits
Everything you need to compete and win online. Not only do you get the tools you need to manage your business, but you also get the dedicated marketing team you need to grow your business — all in one platform.

Team to turbocharge your marketing

Websites
Success starts with a modern website

Sell your products everywhere online

Get paid easier, faster, your way

All-in-one business management

Stay organized as you scale and grow

Create forms for anything

Stay top of mind with email and text

Get found on 50+ local sites/apps

Gain the edge of a good reputation

Streamline your social media

Level up your content marketing

Fuel growth with multi-channel ads

In-depth reporting you need to win

Learn more about our mobile app
Get everything you need to
manage and grow

your business.