Veterinarian Website Design
#1 Marketing Platform® for
Veterinarians
Success starts with a better
veterinarian website
Turn more visitors into leads with a modern veterinarian website that looks great on all devices — you deserve a veterinarian website that drives results.
Why having a convertible veterinarian website is important
When someone has a sick dog or an injured cat, 9 times out of 10, the first place they'll go to look for local veterinary care is online. Having a website is no guarantee they'll find your veterinary clinic, but it's a vital first step.
Your veterinarian website is the first step toward getting found online and getting new clients in the door. It's your animal hospital's home online and your number one marketing asset.
But, here's the thing. Not all vet web designs are made equal. If you want your website to actually help grow your animal clinic, you need a website that converts visitors into clients.
Must-have veterinarian website features
A clean, simple aesthetic
Your vet clinic website is often the first impression potential clients will have of your animal hospital. Make sure it's a good one! A clean, modern, and professional design will help instill confidence in your clinic, while a cluttered, overly busy design will have your visitors pushing the back button.
Easy-to-use website navigation
Most people don't surf veterinarian websites for fun. Your website navigation should be intuitive and easy to use. That means visitors should be able to find what they're looking for in just a few clicks and without having to do a lot of searching. If your navigation is confusing or difficult to use, you may lose potential clients.
A mobile-friendly design
In today's world, it's absolutely essential that your veterinarian website is mobile-friendly. More and more people are using their smartphones and tablets to access the internet and search for vet care, and if your website isn't designed to be viewed on a smaller screen, you could be missing out on a lot of potential business.
Fast page speed
No one likes to wait around for a website to load, least of all people with a sick or hurt pet who are searching for emergency veterinary care. If your pages take too long to load, you run the risk of losing visitors before they even have a chance to see what you have to offer. Prioritize page speed when building your vet website.
Professional photos and videos
If you want your veterinarian website to stand out, you need to use professional photos and videos. Stock photos just won't cut it. Potential clients want to see real photos and videos of your animal hospital in action, and that's what you should give them. Real photos of your team and clinic will help to make your website stand out.
Trust indicators
Pets are very special members of your clients' families. If you want people to trust your animal hospital enough to bring their pets to you, you need to have trust indicators on your website. This could include things like customer testimonials, industry awards and accreditations, a reviews widget and media mentions.
Contact forms
Not everyone wants to call to schedule an appointment. If you want people to contact your animal hospital, you need to have contact forms on your website. These forms should be easy to find and easy to use. When designing your forms, make sure that you only ask for the information you really need to qualify for a lead.
Web pages to include in your veterinarian website
Homepage
As the first page most of your visitors will land on, your homepage is one of the most important pages on your website. It should give a brief overview of your veterinary clinic, your services and your team. Be sure to include a call to action (CTA) that encourages visitors to take the next step, whether that's scheduling an appointment or filling out your form.
About Us
The About Us page is your opportunity to tell your story and connect with potential clients on a personal level. This is the page where you can really sell your animal hospital and explain what makes you different from other veterinary clinics in the area. Be sure to include photos and videos, as well as a CTA.
Veterinarian Services
Your Services page is where you'll outline all of the services your animal hospital offers. Make sure it's easy to navigate, and use clear, concise language. Be sure to include any relevant photos or videos. You should also consider creating individual pages for each service or service category you offer (e.g. diagnostics, surgery, dog, cat).
Veterinarian Reviews
One of the best ways to build trust with potential clients is to showcase reviews and testimonials from your current clients. Displaying your reviews and testimonials on a Veterinarian Reviews page is a great way to highlight your veterinary clinic's happiest clients, which can help you win over new clients.
Payment Methods
This page should outline all of the payment methods your animal hospital accepts. This includes pet insurance plans, as well as any financing options you offer. You should also detail your payment policy on this page to ensure that everyone is on the same page before a new client ever schedules an appointment.
FAQs
The FAQ page is your opportunity to address any common questions or concerns potential clients might have about your animal hospital. This could include questions about your services, your team, your payment policy, your hours or even pet care in general. Be sure to keep your FAQs up-to-date and add new questions as they come up.
Contact
The Contact Us page is where you'll list your animal hospital's contact information, including your address, phone number, email address and social media links. You should also include a map and driving directions, as well as your hours of operation and a contact form. This makes it easy for potential clients to get in touch with you and schedule an appointment.
Blog
Your animal hospital's blog is a fantastic place to show your veterinary expertise, build trust with potential clients and drive traffic to your veterinarian website. Be sure to blog about topics that will be of interest to your target audience, like "How to Choose the Right Veterinarian for Your Dog" or "The Benefits of Spaying or Neutering Your Pet."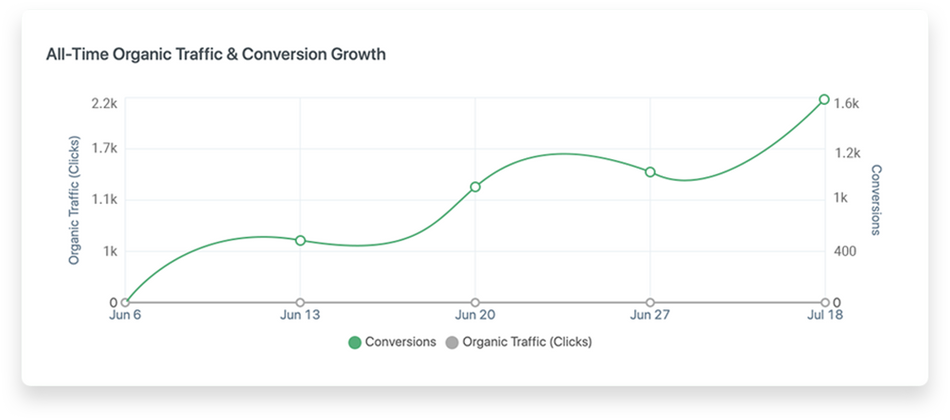 6 ways to drive traffic to your veterinarian website
1. Content marketing
When combined with SEO, content marketing can help you attract new visitors to your website and convert them into clients. That's because potential clients are searching for answers to their questions online, and if you can provide them with the information they're looking for, you'll be one step closer to winning their business.
2. Multi-channel advertising
Don't put all your eggs in one basket when it comes to advertising your animal hospital. Instead, use a variety of advertising channels to reach your target audience, capture market share and drive website traffic. The best advertising channels for veterinarians include Google, Facebook, YouTube, Instagram and beyond.
3. Social media management
Social media is a powerful marketing tool for modern veterinarians. Not only can you use social media to attract new clients and connect with your community, but you can also use it to build relationships with your current clients, keep them engaged with your animal hospital and keep them coming back.
4. Email marketing
Email marketing is a great way to keep your current clients up-to-date on what's going on at your animal hospital and remind them of the services you offer. You can also use email to attract new clients and promote special offers and discounts, as well as to convert your veterinarian leads into paying clients.
5. Reputation management
Online reviews and testimonials can make or break your animal hospital. That's why it's so important to proactively manage your online reputation. Not only will five-star reviews help to build trust with potential clients, but a higher average star rating can also help you get found on local sites and directories, and drive traffic to your website.
6. Listings management
If you want potential clients to find your animal hospital online, you need to make sure your business is listed in all the right places. That means claiming your listings on Google Business Profile , as well as on popular veterinarian directories and review sites like Yelp, Top Rated Local® and Facebook.
Veterinarian website design FAQs
Why do you need a veterinarian website?
Your veterinarian website is the first step toward getting found online and getting new clients in the door. It's your animal hospital's home online and your number one marketing asset. An effective vet web design can help you attract new clients, build trust and credibility, and grow your animal hospital.
How do you build a veterinarian website?
There are a couple of options when it comes to building a veterinarian website. You could build your own with an easy-to-use website builder, like Marketing 360® Websites, or you could work with one of our expert designers to bring your vision to life. Either option will give you a professional and modern website that's designed to help you grow your animal hospital.
What should a veterinarian website have?
A veterinarian website should have a clean, modern design, easy-to-use navigation, a mobile-friendly design and keyword-rich content. It should also include professional photos and videos, trust indicators, contact forms and fast page speed. And, of course, it should have all the essential pages, like Home, About Us, Services, Reviews, FAQs and Contact Us.
How do you increase veterinarian website conversions?
There are a few key things you can do to increase veterinarian website conversions. First, make sure your website is designed to convert, with features like contact forms, calls-to-action and trust indicators. Also, use SEO and Google LSA to make sure your website is getting found by potential clients who are searching for veterinary care online.
Get everything you need to
manage and grow

your business.