There's no question about it — every business needs reviews.
Not that long ago, when someone was looking for a local business, like a plumbing company or a roofing company, they'd ask for a referral from a friend or a coworker. Or, if they were desperate enough, they might check the phonebook. But those days are gone, and now, in the vast majority of cases, that search starts online.
People, by and large, don't look up businesses in the phone book anymore; instead, they're looking in an online directory, like Top Rated Local®. They also don't seek out personal referrals as much anymore; instead, they read online reviews.
When people look up your business online, the decision about whether or not to work with you will likely depend on what they read in your reviews. That means that there better be something there for them to read; otherwise, they'll move onto the next local business on their list.
There's no ifs, ands, or buts about it. Every business needs online reviews, but getting those reviews can be a challenge. Even though the vast majority of consumers read reviews before making online purchases or deciding to work with local businesses, writing them is a different matter entirely.
Some stats you should know:
90 percent of consumers looked for a local business online in 2018.
82 percent of consumers read reviews while researching local businesses.
The average consumer reads 10 reviews before deciding to trust a business.
40 percent of consumers only trust reviews written within the past two weeks.
Review signals make up for approximately 15 percent of Google's local pack ranking factors.
Improving your average star rating on review sites by just 1.5 stars could equate to as many as 13,000 new leads.
There are many aspects to a strong online reputation, and reviews are, unquestionably, a big piece of the puzzle. But, unfortunately, few of your satisfied customers are going to write them on their own. It's not because they aren't happy or don't want to share their experience; most people just don't think about writing reviews, unless, of course, they're highly dissatisfied.
As unfair as it may seem, people are much more likely to write reviews on their own if they're unhappy with your service. In fact, if a customer is unhappy, they'll typically tell between nine and 15 people, and if they decide to share their negative experience online in the form of a review, that message will reach far more people.
That means that, if you leave it up to fate and wait for reviews to trickle in organically, you're going to have a hard time providing anyone interested in your business with many up-to-date reviews to read, and, chances are, it will end up hurting your average star rating. It also means that generating reviews is a must.
When it comes to generating reviews, consistency pays off.
While most people won't write reviews on their own (unless they're very unhappy), it might be surprising to learn that 70 percent of consumers will write a review when asked. And, as we've learned here at Marketing 360®, when it comes to requesting reviews, consistency makes all the difference.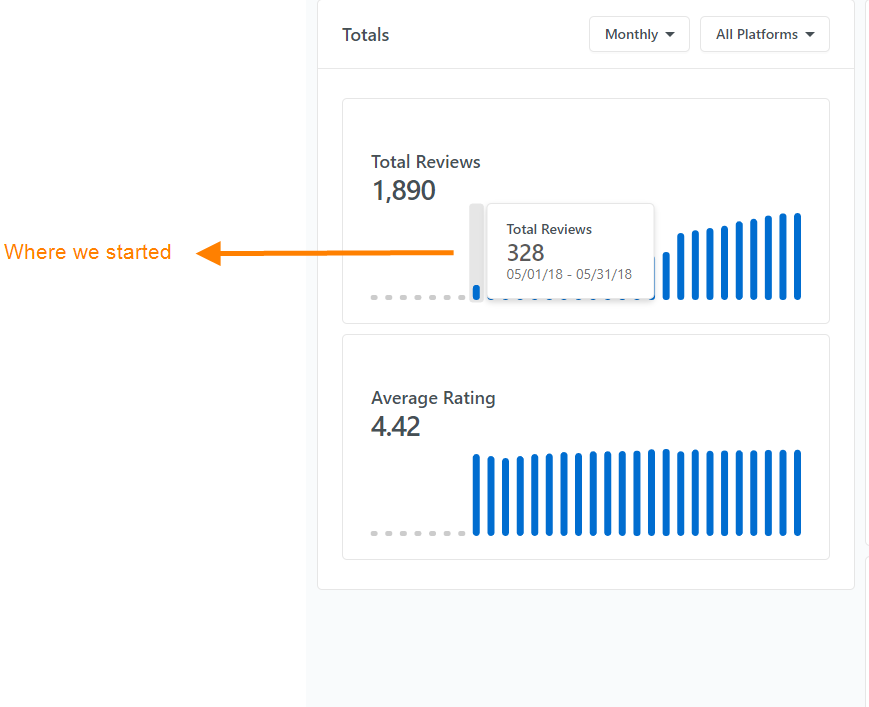 With the help of the efforts of our experienced reputation manager, Zach Eberhard, one of our clients has seen just how powerful consistency can be. As a result, their review count shot up into the thousands from a mere few hundred.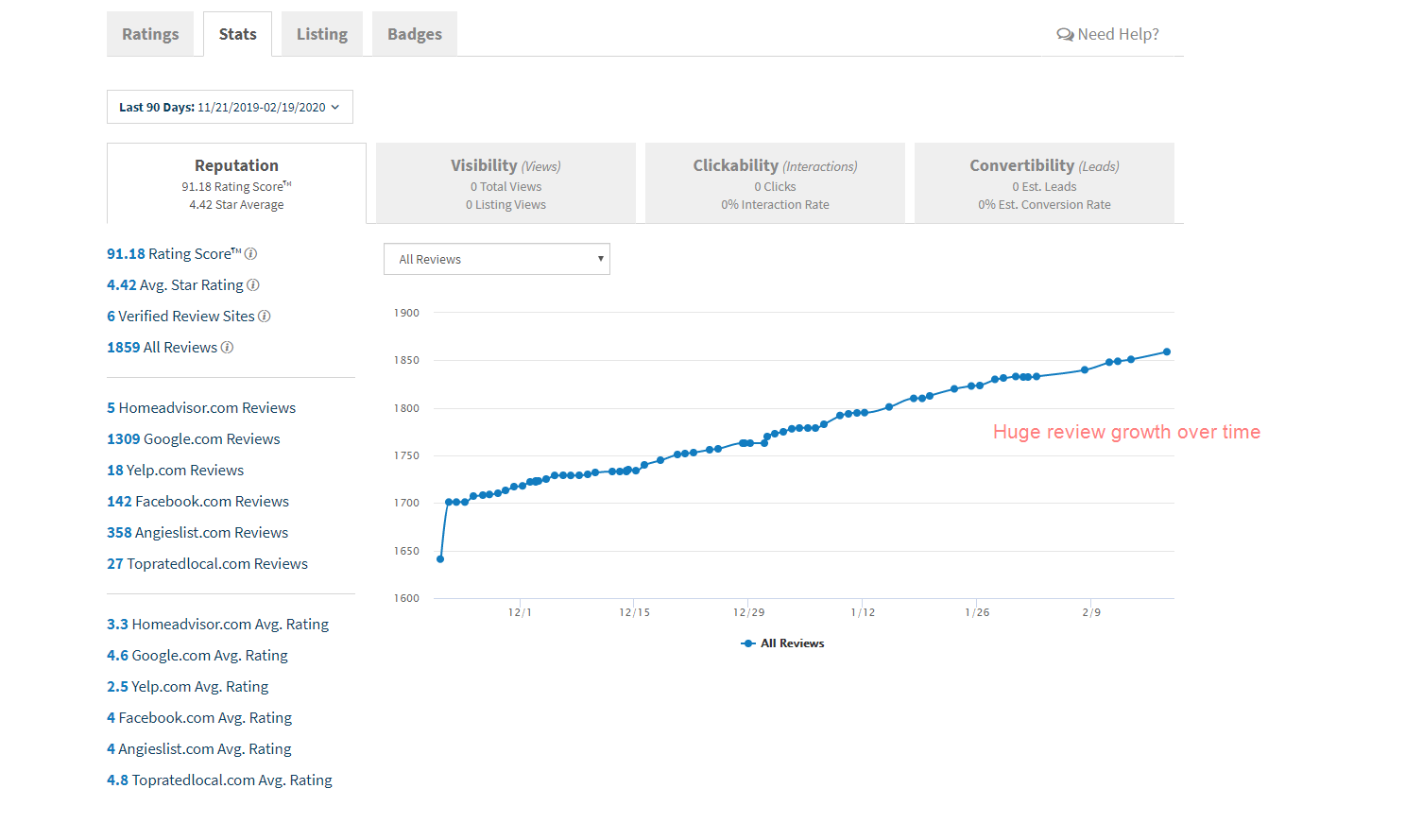 How did they do it?
The client in question started by simply sending custom email requests to every client for a review as soon as possible after service was rendered. This was powerful in not only increasing the number of reviews they got, but also in providing more relevant and current information to consumers reading about the business online. When clients were reminded to write reviews right away, it meant that their recollection of their experience with the staff was still fresh.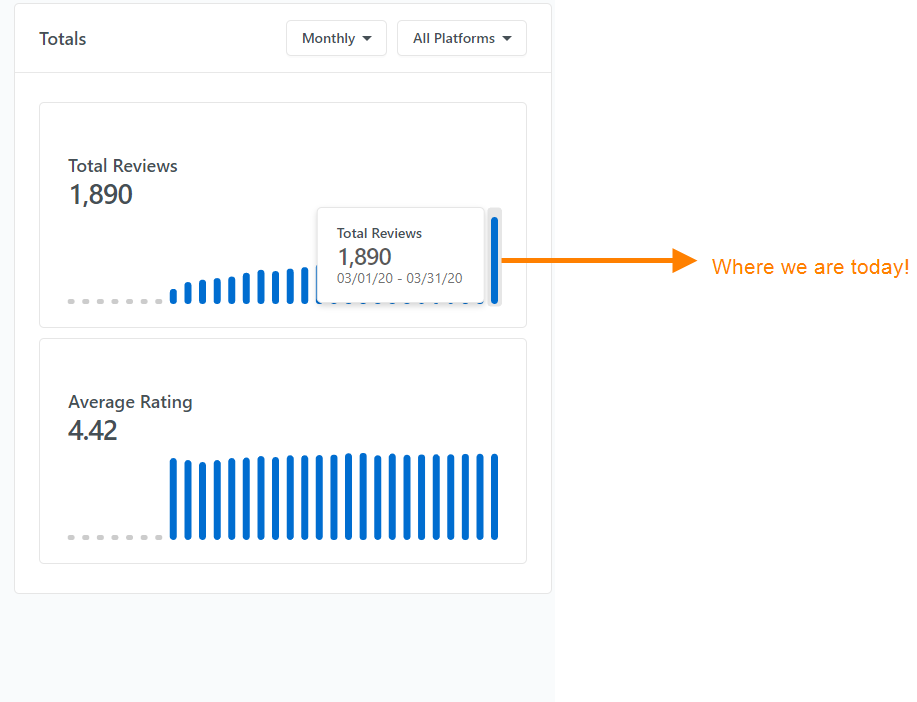 In addition to sending review requests on a carefully calculated timeframe, they also filtered their email requests based on the clients' email address — which was dependent on whether or not they used Gmail. This is important because only people with Gmail accounts (or people who are G-suite users) can leave reviews on Google.
It does a business no good to send requests for reviews on Google to non-Gmail email addresses. And, by segmenting their email lists into Gmail and non-Gmail addresses, they were able to send the appropriate requests to the appropriate clients.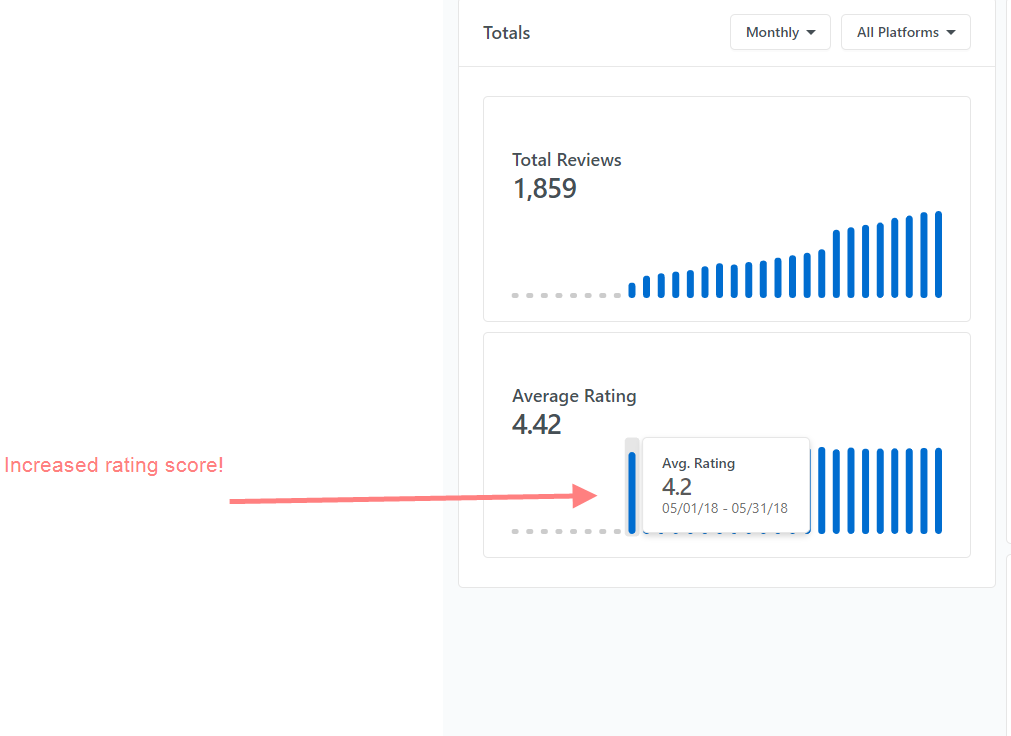 Not only did strategically requesting reviews over time lead to a stark increase in the number of reviews they received, but it also helped to increase the business' average star rating.
Getting reviews is as easy as asking — again and again.
As you can see, asking for reviews is a great way to generate more of them, but in order to see the best results, you'll need to ask again and again. Whether you request reviews in person, via email or text message, or through any other means, it's all about being consistent.
Not everyone will write a review for you — even if you ask them to — but the more you ask, the more reviews you'll get. It's as simple as that.
Let us help you build the kind of online reputation you want.
Few things are as detrimental to a business' online reputation as poor reviews — or no reviews at all! If your business' online reputation isn't what you want it to be and you're unsure about what you can do to make it so, you've come to the right place. The reputation management team at Marketing 360® is adept at both capturing and monitoring online reviews across every verified platform. Visit us online today to learn how we can help!